News
The 8 Best Hearing Protection Options for Home DIY Projects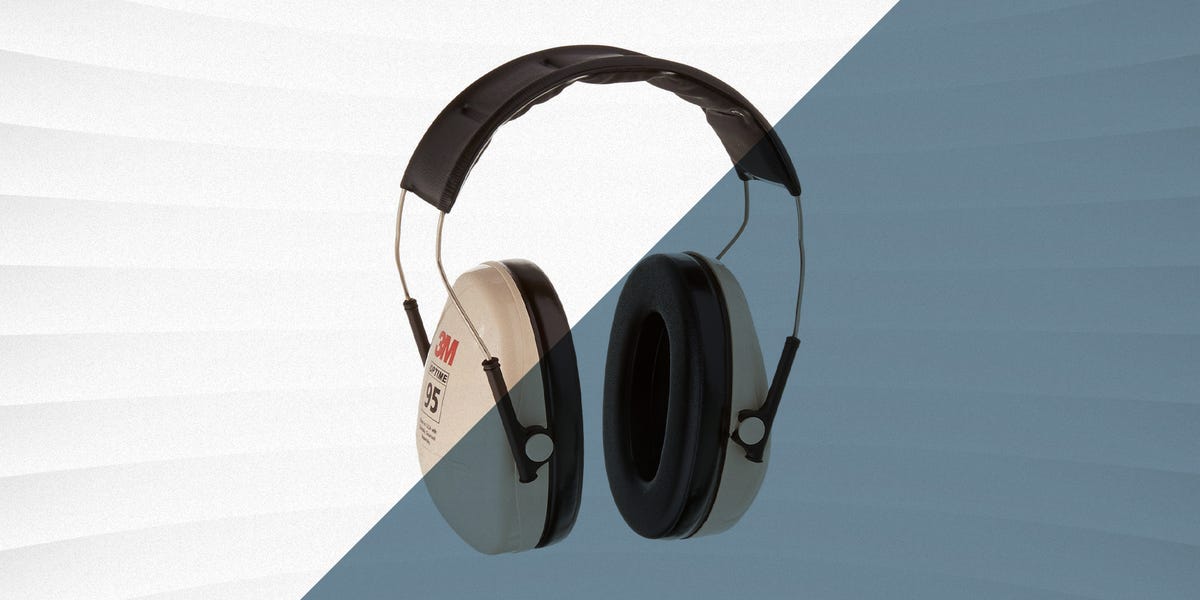 If you're using a piece of power equipment, like a table saw, snowblower, lawn mower, or jackhammer, you need to make hearing protection a priority. NIOSH (The National Institute for Occupational Safety & Health) states that exposure to any noise above 85 decibels has the ability to be hazardous to your ears, a level that is probably quieter than you might think. Luckily, hearing protection has become more and more prevalent over the years, and there are a variety of ear plugs and headsets available to help mitigate any potential damage.
What to Consider
The most important factor to consider when choosing ear protection is the individual NRR (Noise Reduction Rating). This number will indicate the level of protection that model will provide, and the higher the number, the more protection you'll be getting. For example, a model with an NRR of 30 dB, means that it will reduce the exterior noise by 30 decibels. So, if you're using a jackhammer that is generating 110 decibels of noise, only 80 decibels will reach your ear.
The style of ear protection is something else to think about, whether that's foam plugs that go into your ear, or earmuff-style headsets that sit over your ear. Plugs can be convenient for those who don't want to wear heavier, bulky headsets, but they can also be less comfortable for extended use. Over-ear models typically use cushioned ear covers to keep them nice and comfortable, although they are usually more expensive than plug options.
Another thing to consider is the climate you're going to be working in. As we learned in our time working construction in NYC, over-ear protection acts like earmuffs to keep your ears warm while you work, in addition to reducing any noise damage. Similarly, when working in hot and humid climates, over-ear headsets can quickly become sweaty and uncomfortable, and in-ear foam options might be a better choice.
How We Selected
I've used every type of hearing protection listed here during our time working in a busy woodshop, where it was common to be around noisy air compressors, planers, sanders, and table saws for hours at a time. This experience has given us the insight to know which products and brands are effective and useful enough to include on our list, and is why we've chosen almost exclusively 3M brand options. 3M has proven to be the gold standard when it comes to hearing protection, and offers an impressive variety of products, from foam plugs, banded plugs, and over-ear headsets.
Advertisement – Continue Reading Below
1
Best Bluetooth Option
3M WorkTunes
3M Safety
amazon.com
$49.52
NRR: 24 dB
This Bluetooth headset would be ideal for those tackling extended tasks that can get tedious, and would prefer to listen to music, podcasts, or the radio to pass the time.
The integrated microphone also allows you to make and take calls without taking them off, which is a convenient feature, especially in noisy environments where you want to make sure you hear the conversation clearly. Thanks to a built-in battery, this model can be recharged by plugging a charging cord directly into the headset. Plus, the oversized power button is easy to use while wearing heavy gloves.
Flexible headband
No cords to worry about
2
Best AM/FM Option
3M WorkTunes AM/FM
NRR: 24 dB
We've always enjoyed using basic radio headsets like these, and appreciate their hassle-free operation that doesn't require fiddling with your smartphone or other Bluetooth device. But, if you do want to connect your phone, it's not a problem—just plug into the headphone jack and you're all set. 
Its auto-scanning feature is also a nice perk, and more useful than older models that relied on a scrolling wheel to adjust the station. You can program up to 50 preset radio stations, and with a 24 dB rating, will provide an impressive amount of hearing protection.
Can connect to smartphone
Audio-assist makes it easy to set up
3
Best Low-Price Option
3M Safety Band
NRR: 28 dB
These affordable plugs have served us well over the years, and at just $4, are the cheapest option on our list. The foam tips are nice and pliable, and are easy to fit by simply compressing them with your fingers and allowing them to expand in your ears. 
The band allows you to hang them around your neck when you're not using them, and since they're so compact and lightweight, they don't take up much room in your backpack or toolbox. Their 28 dB NRR is also higher than you might expect from such a cheap option.
Affordable
Band keeps them within reach
4
Best for Maximum Protection
3M PELTOR Optime
NRR: 30 dB
This 3M over-ear headset offers more protection than any other option on our list, with a 30 dB NRR that makes it effective against noise up to 105 dB. 
It's also constructed with comfort in mind, using cushioned foam ear cups and a stainless steel headband. This metal headband allows your ears to remain covered without excess pressure, and also makes this headset more durable than other models that use an all-plastic design. 
This model also comes in a cap-mount design, allowing it to be attached directly to a hard hat or similar headgear.
Provides impressive protection
Reasonable price
NRR: 22 dB
Protecting children's hearing is especially important, and these headsets are designed specifically to fit their smaller heads comfortably. Their padded cushions and adjustable headband allow you to create a nice tight fit, so your little one will be comfortable during prolonged events like fireworks displays, auto races, or sports games. 
These also come in stylish color schemes, which could be more appealing than the industrial look of most other options. They also fold up into a compact size for carrying in your backpack or stroller, which should also prevent any accidental damage when they're not in use.
Designed to be worn for extended periods
Available in variety of colors
6
Best Budget-Friendly Over-Ear Option
3M Peltor
NRR: 21 dB
This over-ear model features a durable stainless steel frame and cushioned earmuffs, and priced at only $13, are the most affordable over-ear model on our list. 
Their NRR of 21 dB makes them suitable for use around noise levels up to 95 dB, and weighing just 6.94 ounces, they're also nice and lightweight, which contributes to their comfortability. This headset also has a foldable design that allows them to fit conveniently into a backpack or range bag, and is also available in a version that can be attached to your hardhat, which is a nice perk.
Low price
Durable construction
7
Best Bulk Option
Honeywell MAX
Howard Leight by Honeywell
amazon.com
NRR: 33 dB
We've always preferred corded earplugs, since you can hang them around your neck and always keep them within reach, as opposed to loose plugs that will have you digging through your pocket every time you need them. These come in a convenient dispenser-style box, which makes them easy to grab a pair whenever you need, and with 100 pairs per box, only cost about .28 cents a piece. Their bell-shape design is also easy to manipulate and fit into shape, and will expand to fit the natural shape of your ear, maximizing their effectiveness.
Comfortable foam material
Low price per pair
8
Best In-Ear Banded Option
Honeywell QB2HYG
Honeywell
amazon.com
$13.50
NRR: 25 dB
Banded plugs like these are great for those that frequently have dirty or oily hands, which can prevent foam plugs from forming a snug fit inside your ear. The plastic band is also loose enough to easily put on and off, but still has enough shape to keep the plugs in place while you work. This band also makes them easy to hang around your neck when you're not using them. Their high-visibility foam color also makes these easy to spot across the garage or workshop, making it less likely you'll lose track of them.
Replaceable foam tips
Convenient two-pack
This content is created and maintained by a third party, and imported onto this page to help users provide their email addresses. You may be able to find more information about this and similar content at piano.io
Advertisement – Continue Reading Below
Most Related Links :
editorpen Governmental News Finance News