Health
Jay Inslee and the American Desire to Put Tribes in Their Place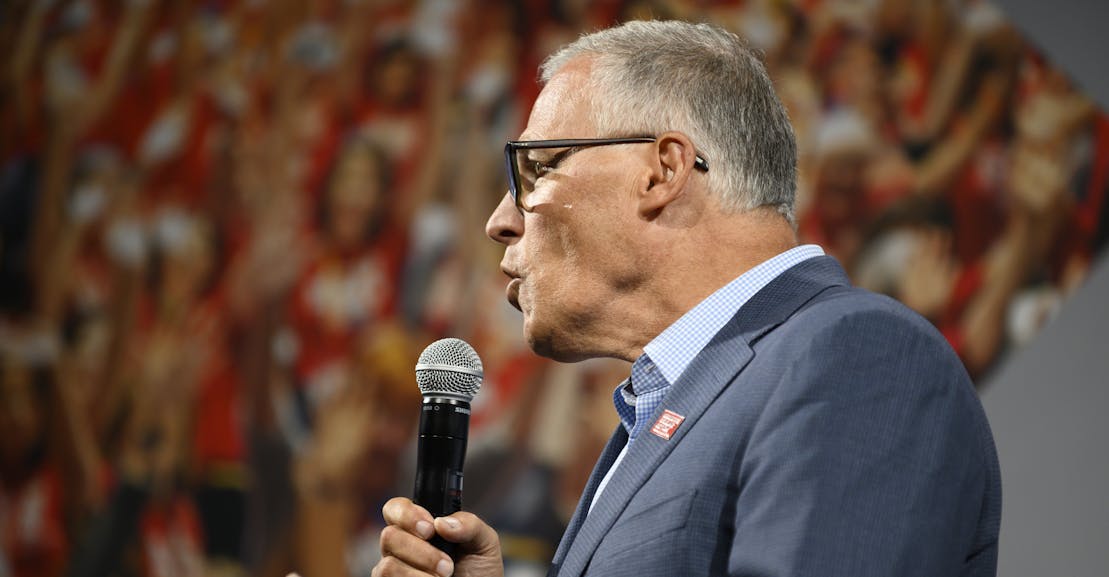 This veto is, admittedly, an abrupt turn from the path the Washington state government had been following in previous years. In 2019, Washington Attorney General Bob Ferguson even instituted a policy of tribal consent, requiring his office to seek the approval of tribal nations "before initiating a program or project that directly and tangibly affects tribes, tribal rights, tribal lands and sacred sites." Ferguson's policy also updated the attorney general's litigation process, requiring that the office consult with tribal nations before filing any subsequent legal actions against them. Where Ferguson's policy applied only to the attorney general's office, though, the Climate Commitment Act sought to bring the rest of the state government up to speed.
In a statement to the Seattle Times, Inslee's spokesperson, Mike Faulk, excused the veto by pointing out that the other bills signed by Inslee all contained measures focused on improving tribal-state relations and reminding the Times that tribal consultation policies already exist through the state and federal government. But as Inslee did in his explanation of the veto, Faulk revealed their ultimate gripe with the language in the bill: It was, he said, "written so broadly that it would have made it possible to challenge just about any related project anywhere in the state."
What Inslee and Faulk highlighted in their critiques of the Climate Commitment Act's consent section is slightly different from the Biden administration's ongoing delay in adopting FPIC. Where the White House is weighing its commitment to tribal sovereignty and its desire to appease labor groups (who reportedly oppose FPIC on the grounds that tribal nations will be able to block future job-producing projects), the concerns of the Washington state executive office, by comparison, appear much more petty. It is not an accident that, in Inslee's official veto explanation, his office went out of its way to underscore that the consent measure "does not properly recognize the mutual, sovereign relationship between tribal governments and the state." Here, a state government—which is, legally and politically speaking, below the level of tribal nations, who maintain a government-to-government relationship with the federal government—is attempting to overstate its own powers.
Most Related Links :
editorpen Governmental News Finance News