Entertainment
The 10 Hauliday Beauty Picks Cosmo's Deputy Beauty Director Is Obsessed With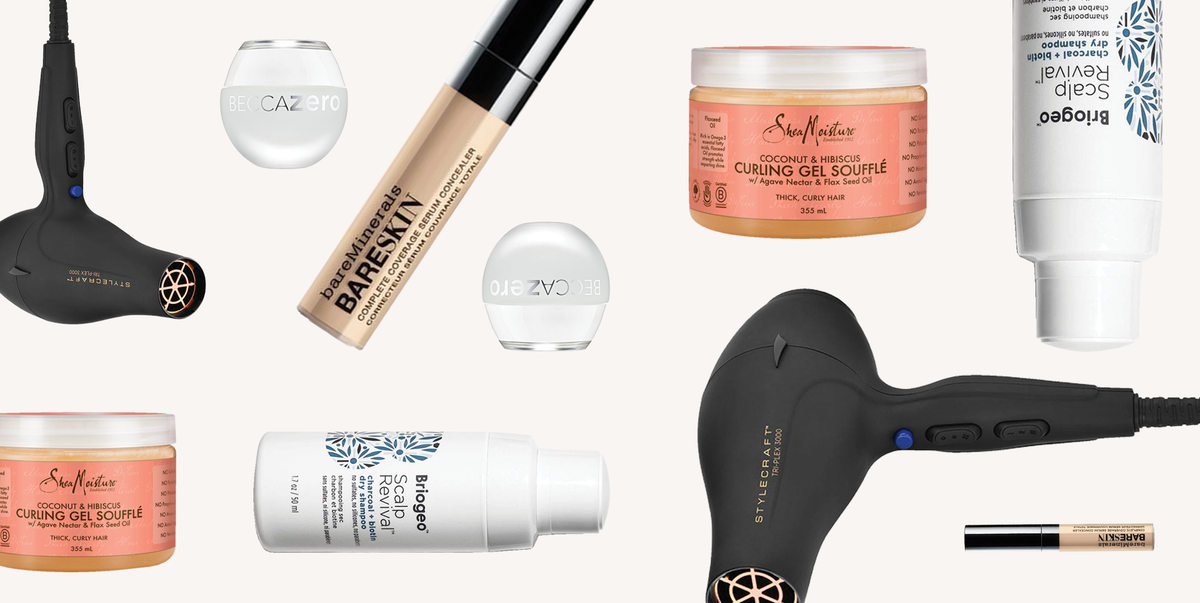 If you're currently staring out the window at the dull abyss known as winter, allow me to give you a lil something to maybe look forward to: HAULIDAY (it's back! It's really back!). Hauliday, as a refresher, is the ~very exclusive~ Cosmo x Klarna 48-hour shopping event that's packed with truly excellent deals across lifestyle, health, fashion, and, yup, beauty.
I'm talkin' major discounts off select products from places like Beauty Bay and Macys, to brands like Kjaer Weis and Haus Labs. It's all happening on March 1 and 2, which means you officially have permission to start filling up your mental cart (or, let's be real, the Notes list on your phone) with goodies you want.
And to give you an idea of just a few of the products included in the sale, I rounded up 10 of my favorite beauty picks, including a v fancy makeup brush kit and my ride-or-die mascara, that I will 100 percent be stocking up on come March 1. Keep scrolling, and get ready to shop.
Advertisement – Continue Reading Below
1
This volumizing mascara
Lune + Aster SuperStellar Extreme Volume Mascara
If you know me, you know I have two tubes of this mascara on deck at all times, just in case I lose one/one spontaneously dries out. The formula's incredibly thick and buildable, so I can really layer it on (love me some big lashes), and it doesn't flake off under my eyes by noon. 
✨ PROMOTION: 20% off Lune+Aster products in-store and online with promo code HAULIDAY ✨
2
This dry shampoo
Briogeo Scalp Revival Charcoal + Biotin Dry Shampoo
Fact: This dry shampoo is magical for curly hair. It's alcohol-free (which is why it's in a squeeze bottle—canned aerosol formulas all contain alcohol), making it less drying for already-dry curls. Just puff it along your roots, let it sit for 15 minutes to soak up oil and neutralize scalp odors, then flip your head over and massage the powder out. I will be stocking up immediately.
✨ PROMOTION: 21% off (full price only) with promo code 
HAULIDAY ✨
3
This lightweight concealer
BareMinerals BareSkin Complete Coverage Serum Concealer
Hey, I may not have seen most of my best friends since 2019, but the one thing I have remained close with throughout quarantine? My freakin' breakouts (TY, hormones). This lightweight concealer has been my skin savior during Zoom calls, since it's opaque enough to fully cover my cystic zits, yet hydrating enough to layer on throughout the day without drying my skin out.
✨ PROMOTION: 30-40% off select items at Macys.com, no promo code needed ✨
4
This curl gel
Shea Moisture Coconut & Hibiscus Curling Gel Souffle
If you've got curly hair and haven't tried SheaMoisture's cult-favorite gel, please take this as your sign to immediately purchase. Even though the flax seed-spiked formula is made to define and moisturize thicker, coilier hair types, it also helps my loose 3a curls stay clumped and shiny as they dry, without weighing them down.
✨ PROMOTION: 21% off (full price only) with promo code HAULIDAY ✨
5
This skin-smoothing foundation
Becca Cosmetics Zero No Pigment Foundation
Another face-saver of 2020? This pigment-free foundation (yes, that's a thing). Basically, the clear formula is like a mattifying, moisturizing primer that makes your skin look smooth and even, without actually adding a tint to your face. I smooth this one on before my concealer and actually look put together for the day, even when I'm fully not.
✨ PROMOTION: 30-40% off select items at Macys.com, no promo code needed ✨
6
This Drybar Hair Kit
Drybar 4-Piece A Lil' Drybar To Go Travel Set
I feel like the only time I'm willing to spend $ on a bundle of goodies is when it's the holidays, or when there's a sale. And lucky us: Hauliday counts as both. SO, I'm using it as an excuse to scoop up four of Drybar's MVP products, including its moisturizing shampoo/conditioner combo, its cult-favorite finishing spray, and its lightweight detangler. 
✨ PROMOTION: 30-40% off select items at Macys.com, no promo code needed ✨
7
This makeup brush kit
Sigma Beauty Essential Kit
Hokay, so I know a $120 makeup brush kit is steep, but please trust me when I say Sigma does brushes really, really well. Basically, this will be an investment, not an impulse buy. The kit comes with 12 of Sigma's best-selling face and eye brushes that'll help you blend and line like an actual pro, even if you're a total newb.
✨ PROMOTION: 21% off (full price only) with promo code HAULIDAY ✨
8
These peel pads
M-61 PowerGlow Peel Extra Strength 20%
Mmkay, so if you're looking to give your skin a legit at-home peel, try these pads. Once a week at night, swipe a pre-soaked pad over your clean, dry skin, let it sit for a minute or two (don't rinse) and then apply a gentle moisturizer on top. The 20 percent glycolic acid dissolves the glue that holds together dead skin cells, leaving your face brighter and smoother with each use.
✨PROMOTION: Get 20% off with the code HAULIDAY
9
This brush cleaner kit
Sigma SigMagic Scrub
If you do invest in a makeup brush set, you actually need to clean your brushes and take care of them afterward, no discussion. Thankfully, this little scrubby pad makes it easy (for real, I've used this and love it). Under the lid sits a solid bar cleanser that lathers as you get it wet. Just suction-cup the base to your sink, run some water over the cleanser, and gently rub your brushes against the little silicone nubs to get them fully clean without feeling like a chore.
✨ PROMOTION: 21% off (full price only) with promo code HAULIDAY ✨
10
This lightweight hair dryer
StyleCraft Tri-Plex 3000 Professional Hair Dryer
I'm gonna go ahead and guess that your current hair dryer is in a bad state right now—lowkey sticky with hair products, vaguely smells of burned hair when you turn it on, and was purchased (gifted to you?) the first time the JoBros were cool. Please, for the sake of your hair health, invest in a new one, like this lightweight dryer from StyleCraft that has three heat settings and three speed settings to help you customize your dry time.
✨ PROMOTION: 30-40% off select items at Macys.com, no promo code needed ✨
This content is created and maintained by a third party, and imported onto this page to help users provide their email addresses. You may be able to find more information about this and similar content at piano.io
Advertisement – Continue Reading Below
Most Related Links :
editorpen Governmental News Finance News