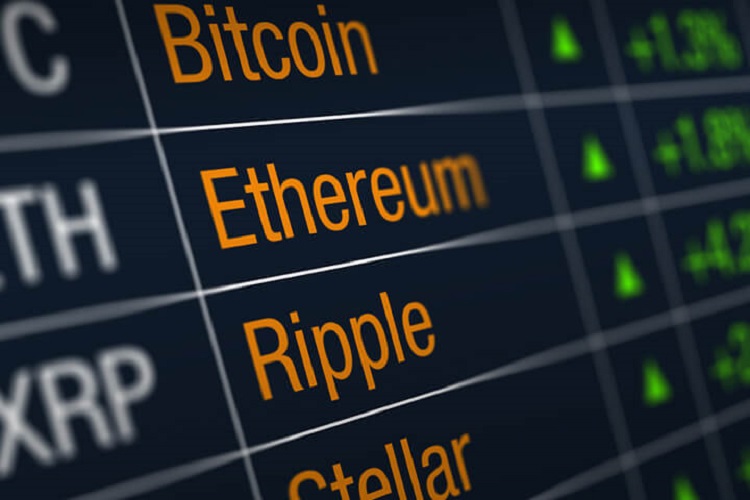 One of the most potentially disruptive technological innovations to come out in the last decade is cryptocurrency. From its humble beginnings as a rather unusual way to pay for pizza online, cryptocurrencies, and Bitcoin in particular, have gone on to take the world by storm in the last few years.
First created in 2009 by the mysterious figure Satoshi Nakamoto, Bitcoin is essentially a digital currency that uses cryptography to store units of value. It works on a technology called blockchain, which acts as an open-book ledger so that transactions can be verified across the network created by Bitcoin itself. This makes it perfect for the online environment as transactions can be verified very quickly across the decentralised network itself, without the need for a third party such as a bank or other financial institution to verify transactions.
Although the first Bitcoins were mined in 2009, it was only around 2011 that the digital currency began to see more active use, which made its value go up relative to traditional – or "fiat" – currencies. In 2011, it was worth around $0.30, but by the end of 2013, its value had skyrocketed up to the $700 mark. After a few years of ups and down as developers heavily invested in the underlying technology, it reached a peak of over $19,000 in December 2017.
The cryptocurrency crash: what went wrong?
Around the time Bitcoin hit its all-time peak – a number that it still has yet to hit again – the world went crypto mad. This period of time is known in cryptocurrency circles as the great boom. And as we all know, great booms are at some point followed by a great crash! This is what happened towards the end of January 2019, when prices across all cryptocurrencies started to fall rapidly and substantially. Thousands of individuals who had been millionaires merely a few weeks before were now in many cases looking at an account balance that was fractions of its all-time high.
This trend was reflected across the entire cryptocurrency scene, given that Bitcoin is taken to reflect the general market sentiment, and altcoins such as Ethereum and Litecoin had been similarly decimated. For cryptocurrencies more generally, this was an industry-defining event, and we have seen the markets struggle to recover from these great heights since. It was this massive, high-profile boom and bust that has defined the perception of cryptocurrencies for the last two years, with investors very hesitant to sink funds into the market again.
Winter is coming? The great crypto winter of 2018
The hesitation that followed the infamous cryptocurrency frenzy of late 2017 has come to be known as the "crypto winter". In this period of time, we have seen a generally highly hesitant and tentative market sentiment as investors slowly build their confidence back up. Since hitting a yearly low in 2018 of around $3,000, which was roughly $16,000 off the all-time high that it hit exactly a year previously, the price of Bitcoin fluctuated greatly throughout 2018 and well into 2019.
This price trend was mirrored across the cryptocurrency world, and the most popular cryptocurrencies – such as Litecoin, Ethereum and Bitcoin Cash – all saw massive fluctuations amid a general downtrend. Altcoins in particular saw big losses, which were compounded by a number of ICOs – or Initial Coin Offerings – failing to meet their predicted post-launch prices by massive margins. Through 2018 and into early 2019, this lasting series of instability, price fluctuations and general down-trends in price became known as the "crypto winter" – a name designed to contrast with the crypto-mania of the year before.
Emerging trends: cryptocurrencies on the rise again
However, focusing on the falling prices and hesitant investor sentiment alone during the years that followed the great crash would be to ignore the massive advances in the underlying technology that have followed. In fact, although individual investors have been hesitant to sink funds into Bitcoin and other cryptocurrencies, this has not been the case for institutional investors. During the crypto winter, we never saw as much industry investment as there is now, and even mainstream financial institutions and firms are beginning to understand that the future of finance and the internet is in cryptocurrencies.
Technological advances: crypto in the casino industry
As evidence of both the world having gone cryptocurrency mad and the startling amount of innovation in the cryptocurrency industry, we can notice their integration into an increasing array of our online activities. One of our favourite online pastimes in particular has seen more growth than others when it comes to cryptocurrency adoption, however – and that pastime is online casino gaming.
Online gambling has not been spared the cryptocurrency revolution. In fact, it was one of the earliest industries to fully embrace Bitcoin and many other cryptocurrencies from early on. As such, you would be hard pressed to find an online casino that doesn't have some level of basic cryptocurrency integration these days, which contrasts starkly to ecommerce or online banking. Cryptocurrencies, and Bitcoin in particular, are now the preferred currency and method of payment for millions of online casino gaming enthusiasts around the world.
The technology has been so enthusiastically embraced for the speed at which transactions can be processed, the relative anonymity that it affords players, and for how easily it functions as a sort of "global currency" that can be used across multiple jurisdictions and easily changed into various other currencies.
For these reasons, blockchain technology and Bitcoin are a match made in heaven for the casino industry, and the technology provides benefits for both players and casinos alike – something that can't be said for the majority of innovations that the traditional financial industry has offered. Indeed, as an added bonus, given how likely it is that the value of Bitcoin is going to increase, you might even find your account balance increasing in value without you ever having to do anything!
Winter has ended? A strong quarter for Bitcoin in 2019
With these innovations in mind, it seems as though the winter has finally come to an end. Gone are the days of massive overnight drops decimating our portfolios – Bitcoin's price has finally stabilised, and the trends are looking up. Although there was still quite a lot of price fluctuation in late 2018 and early 2019, looking back on the price charts, the trends show a surprising amount of stabilisation.
Traders refer to this as a period of "consolidation", which generally comes before a gradual – or sometimes sudden – upsurge in prices. Bitcoin seems to have been following this trend, and the first quarter of 2019 indicates a lot of price consolidation in Bitcoin, Ethereum and Litecoin. Since then, we have seen a steady rise in prices. Although we are still quite some distance off the all-time highs of crypto-mania in December 2017, things are looking up!
Where is Bitcoin headed? 2020 and beyond
When it comes to predicting the exact direction that Bitcoin looks set to take towards the end of 2019 and into 2020, experts are very much divided. Some industry optimists think that Bitcoin, and cryptocurrencies more generally, are on the verge of another massive boom, while those more pessimistic in the industry think that we are due another year of instability and lacklustre growth before the uptrend starts.
What they do agree on, however, is a belief that Bitcoin, cryptocurrencies, and the blockchain technology underpinning them all are absolutely the future of the internet. Exact price predictions aside, the general outlook in the industry couldn't be more positive. There has never been more investment in the cryptocurrency space as there is right now, and the sheer variety of applications that are being developed for Bitcoin and blockchain is staggering. Innovation is the name of the game in the cryptocurrency world right now, and that sentiment looks to continue into the foreseeable future!
Get cryptocurrency gaming on Bitcasino today
With that said, it is clear that the future online is going to be one dominated by cryptocurrencies. Although the last year has certainly seen some turbulence in the prices of Bitcoin and other popular cryptocurrencies – which have seen wild price fluctuations – the technology underlying them is robust, useful, and most definitely here to say. As such, it's never too late to hop on the cryptocurrency bandwagon! If you fancy seeing a real-life example of how easily and useful cryptocurrencies can be integrated into your daily life, why not head over to Bitcasino and sign up for a free account? Simply top up your account with a cryptocurrency of your choice – we support multiple types – and get gaming today!